Lake District Activities | Patterdale | Ullswater | Ambleside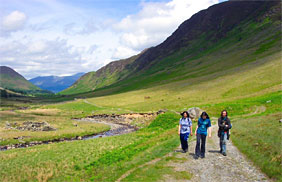 There is a great variety of things to do and places to see locally, without needing to travel far by car. Here are a few, and each cottage contains a folder with more ideas.
Patterdale & Ullswater, Lake District
Both properties are situated at the foot of the north side of the Kirkstone Pass, between Ambleside and Patterdale, and are accessed off the A592 Windermere - Ullswater road, 1/2 mile south of Brotherswater.
Walking
Wonderful walks from the door of your cottage in this stunning mountain scenery head off in every direction: Dove Crag, Caiston Glen, Fairfield , St Sunday Crag, the Helvellyn range, Stony Cove Pike and High Street, to name a few. More gentle walks follow the ancient bridlepath down past Brothers Water and on through Patterdale to Ullswater.
Ullswater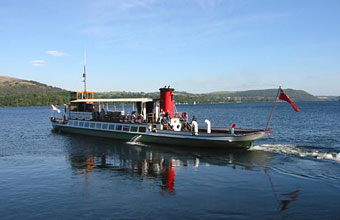 Ullswater, one of the quietest and most beautiful lakes, offers endless scope for lakeshore walking and quiet boating activities. Steamer trips depart from Glenridding pier; you can cruise the lake end to end, or choose to get off at Howtown and have a splendid walk (one of Wainwright's favourites) back along the lakeshore path. Rowing boats can be hired at Glenridding, there are sailing centres and outward bound centres offering canoeing.

Aira Force Waterfall, a short distance along the west shore of the lake, is a spectacular sight, especially after heavy rain, and has delightful walks through an arboretum.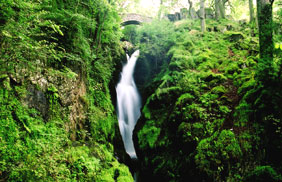 Pony Trekking can be found at the north eastern end of the lake at Parkfoot, from where you can ride the spectacular High Street ridge, along the line of the old Roman road, and also at Rookin House, to the north of Matterdale.
Houses and Gardens
Dalemain, at the north end of Ullswater, home of the Hasell family for generations, is open to the public, and has a beautiful garden to visit. A short drive away over the Kirkstone Pass at Troutbeck is Townend, a virtually untouched yeoman farmer's house complete with all its original oak furniture, now owned by the National Trust.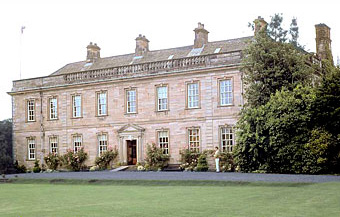 Also at Troutbeck are the Lakeland Horticultural Society's Open Gardens at Holehird, an absolute must for any keen gardener.
Finally, don't forget to ask us about a wonderful private local garden in Hartsop, which is sometimes open – especially to friends!
Ambleside
The bustling Lake District town of Ambleside is only 6 miles away and is a popular tourist destination, with its outdoor clothing shops, restaurants and cinema.