Hartsop Hall Holiday Cottages
Contact Details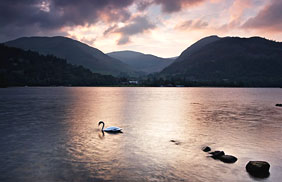 For any further information, booking enquiries or general queries, contact the booking agents, Fran and Paul Townsend.

We are former regular guests at both Caudale Beck and Dovedale cottages since the early 1990's, and were so captivated by the location that we moved permanently to the Lakes in 1997, where we run a successful B & B in an equally off the beaten track location.
As regular visitors to the farm, we know the cottages, the location and all it has to offer extremely well, and can hopefully answer all your questions. Do contact us.